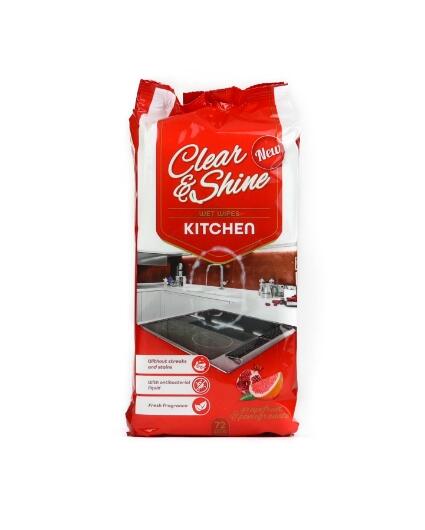 Clear & Shine cleaning wipes are specifically designed to cope with tough kitchen dirt. They contain a special detergent that effectively removes grease, dirt and dust - even in hard-to-reach places. Plus, they are also antibacterial. The product is suitable for cleaning:
furniture;
kitchen countertops;
kitchen sinks;
extractor fans;
the surface of household appliances.
Our wipes do not leave streaks and stains. Thanks to the fresh, citrus scent, everyday cleaning and kitchen hygiene will be more enjoyable. Choose Clear & Shine wipes today!